Not even a global pandemic can stop Pedro Almodóvar from creating his paeans to the strength, composure and complexity of womankind. Among the first surreal stills to depict a filmmaker proceeding with their work under quarantine was a photo of Almodóvar directing Tilda Swinton, and now a new trailer shows the result of that delicate process.
The short they made together, an adaptation of Jean Cocteau's one-act play 'The Human Voice', has had positive showings at the scaled-back film festivals in Venice and New York over the past few weeks. This teaser gives the rest of us a taste of this minimalist collaboration between two titans in their fields, a long overdue linkup between kindred artists.
In the 30-minute film, Swinton portrays a nameless woman beset by anxiety and panic, wandering around her color-saturated yet totally empty home in an atmosphere of isolation all too apropos for our current moment. Interior design meets mental interiority as she reflects on her loneliness, the furnishings a rich metaphor for her state of mind articulated through the wistful, melodramatic, classically Almodóvarian voiceover narration.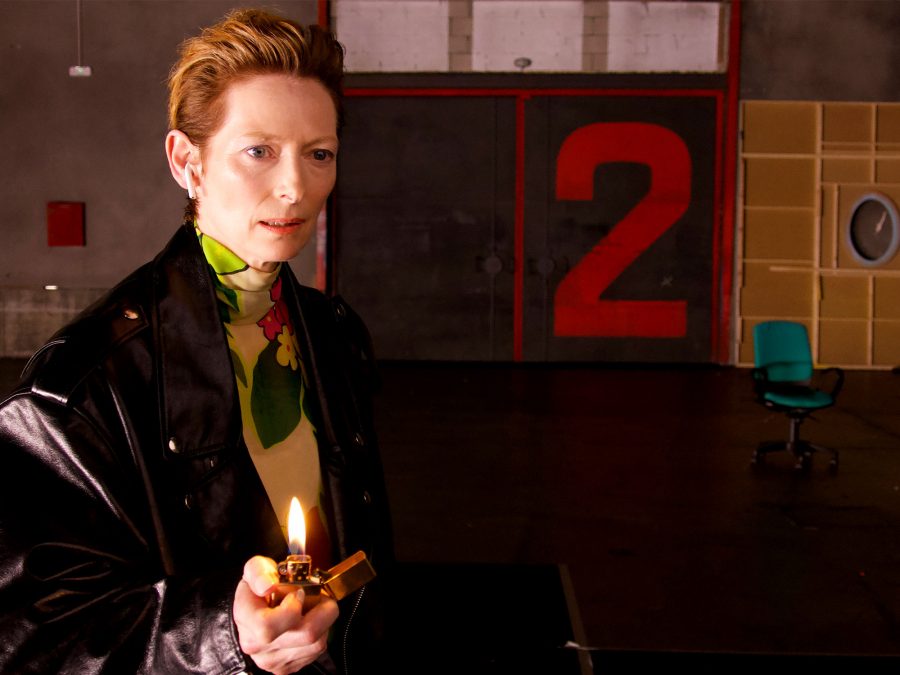 The film will indeed show at the remaining UK cinemas still in operation, with a "special event" premiere set for 7 November – to sweeten the deal, the film itself will be screened as a package with a pre-taped interview between Almodóvar and Swinton hosted by the Observer's Mark Kermode. (The whole program will re-play starting the next day.) A release for the US has yet to be set, though Sony Pictures Classics has snapped up the rights and will surely run the title in time to collect a Best Live Action Short statuette at the Oscars.
The clip below gives us precious little more than Swinton swanning about in a magnificent hoop dress and taking a seat, the weight of years bearing down on her. That gesture alone seems to contain a world of significance and meaning – Almodóvar can do more in 30 minutes than most directors can manage at feature-length.
The Human Voice comes to cinemas in the UK on 7 November.
Published 8 Oct 2020